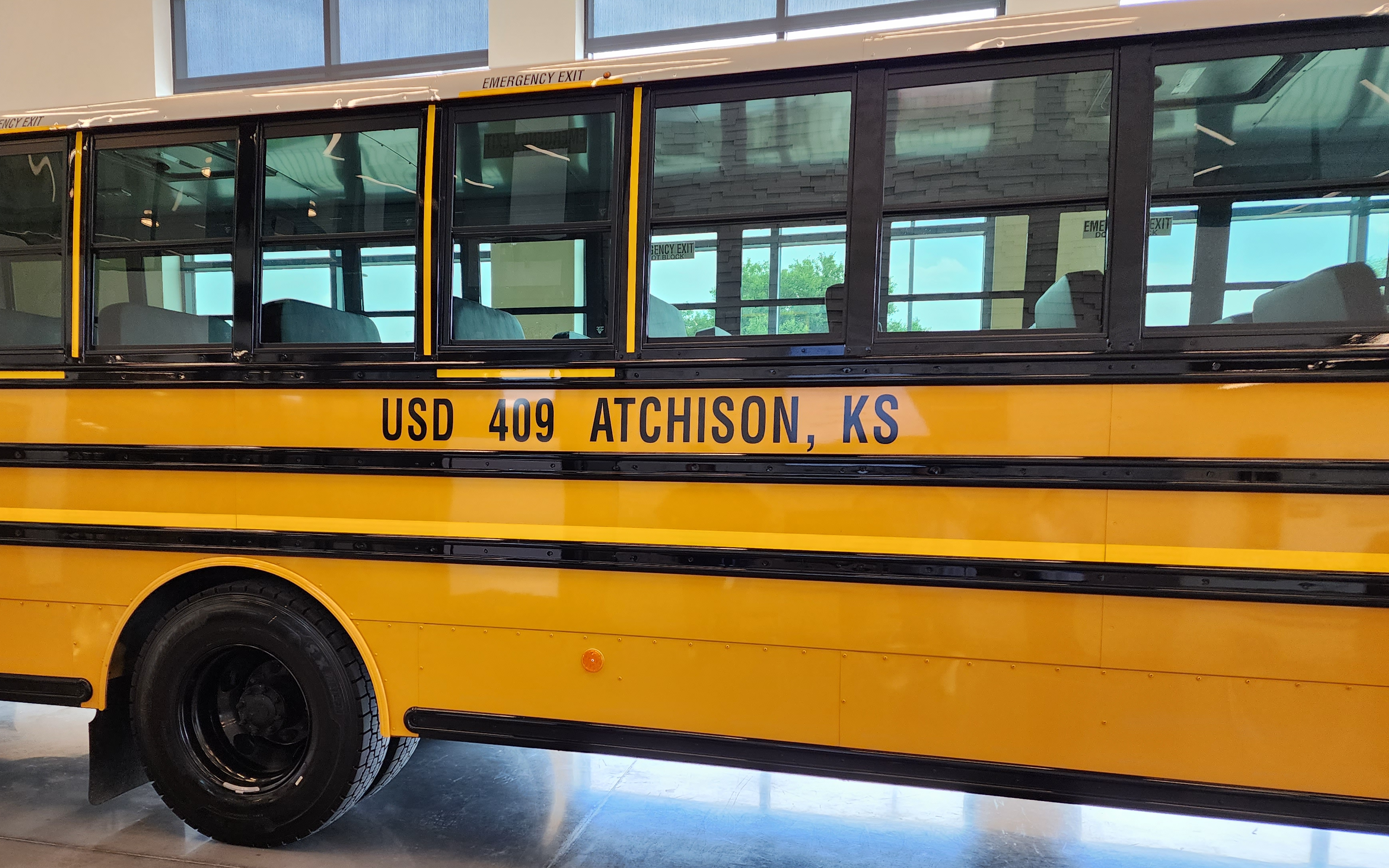 Transportation Department
2600 Industrial Rd., Atchison, KS 66002
(913) 367-6382
Charlie Stillian – Transportation Director
charles.stillian@usd409.net
JL Ray – Transportation Secretary
jl.ray@usd409.net
Our goal is the safe and timely transportation of students.
Our drivers are trained with your student's safety in mind.
Hours of Operation
Monday – Friday, 5:45 am to 5:30 pm
All students are expected to follow the rules for their safety and will receive a student transportation handbook.
Below you will find a link if you would like to review these requirements.
If you did not request transportation at the time of registration,
please call the Transportation Department.
Call Transportation Department for any changes at 367-6382.